Upcoming
Fundraiser Event
Date:
Anticipated for Fall 2014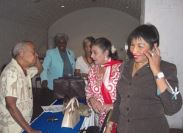 The trade fair is Woman Inc's most popular fundraiser to support crisis centre and shelter operations. The Crisis Centre was launched in 1985 with funds raised at the first Trade Fair and Exhibition – WOMAN '84.
Past
Commission on the Status of Women
Date:
March 10 to 21, 2014
Woman Inc has been actively joining the government delegation to this yearly gathering of member state representatives at UN headquarters in New York to discuss the progress, challenges, and to promote policies on gender equality.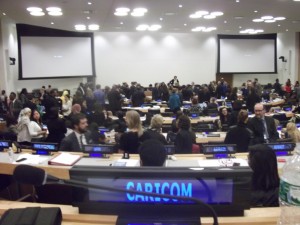 International Women's Day
Date:
March 8, 2014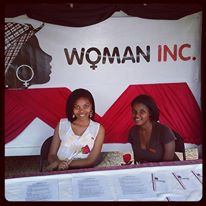 On March 8, 2014, International Women's Day, the Woman Inc founding chapter joined the International Women's Day Expo at the University of West Indies, Mona campus to celebrate women and girls, through a public information booth. Public relations coordinator Tatiana Answer and intern Kalia Ellis shared information and answered questions from campus members and the general public about the organization.
Convention on the Elimination of All Forms of Discrimination against Women (CEDAW)
Date:
September 17-20, 2013
Woman Inc participated in the CSO-Government Consultation for CEDAW Concluding Observations implementation for Caribbean, held in Kingston, Jamaica to discuss the States' progress in implementing the CEDAW Committee's Concluding Observations post a July 2012 review.