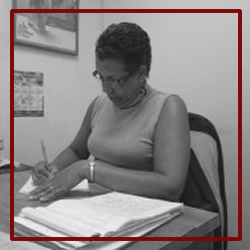 Woman Inc. maintains a number of services:
1. Crisis Centre – provides counselling to hundreds of women who have been victims of domestic violence, rape, incest and domestic crisis.
2. Crisis Shelter – The only Crisis Shelter is in Kingston and functions as a temporary residence for women in crisis. The location is kept confidential to protect the safety of the women.
3. Hotline -The Crisis Centre in Kingston provides a 24-hour hotline service. It operates during the walk-in hours: Monday – Friday, 9:00 am – 5:00 pm.
4. Public Education Committee – The organisation initiated its public education programme in 1989, aiming to raise the consciousness of the nation regarding the high incidence and impact of rape, incest, domestic violence and other forms of abuse to women in the society
5. Legal Aid Clinic – Attorneys-at-law conduct legal aid advisory sessions for Centre/Shelter clients. Where necessary, the client is accompanied to and provided with legal representation for court appearances.