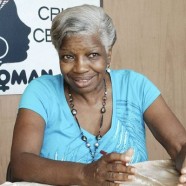 Latoya Grindley | Jamaica Gleaner 
The Crisis Shelter for women is operating on very meagre resources. The only institution in the island which provides a safe haven for women who have been victims of domestic violence can only accommodate eight women at a time.
Operated by Woman Incorporated, the crisis shelter has had to reduce its initial occupancy level from 12. "We had to reduce because we had a shortage of space. I mean we were using bunk beds before but we just didn't think that it was acceptable for women who were just coming out of traumatic situations to use and so we changed from those to create more space. Sometimes we will still try to squeeze in 10 at a time," says Joyce Hewett, former president of Woman Inc.
On average, the shelter accepts five women per month. They are granted an official stay of two weeks. "Sometimes we get victims who come in with their children, and while we say that they have a two-week period to stay, we treat each case on its own merit. We have cases, though, where someone stays for a five- to six-month period, but this certainly is not the norm," says Hewett.
The shelter is at a confidential location and while there, victims remain on a basis of anonymity and don't share information with other victims. Additionally, the counsellors on the hotline are also anonymous.
Getting the bulk of victims who stay at the shelter through the Crisis Shelter hotline, Hewett says because of constraints there are times when the shelter isn't able to house all who have a dire need. The women, though, while still being privy to counselling are encouraged to seek other alternatives for escape.
She notes that when calls are made, counsellors have to make an assessment of each case. "The women are often asked if there is anywhere else that they can go, like family and friends instead of the shelter. The shelter is a temporary emergency last resort."
According to Hewett, the shelter allows women to have an opportunity to have time away from their situation without having constant harassment. And once the women decide to go to the shelter, counselling is compulsory. "We never tell them what to do. They make their own decisions. We discuss what their options are, we will give information and promote dialogue. Some, when they leave still maintain contact with us but there are some who don't."
Never return
Hewett, who has been with Woman Inc for 25 years, notes that there are women who never return to the abusive relationship. But, unfortunately, some do. "I try to tell young women not to get in dependent situations. Abuse doesn't get better, it will get worst. That is why you hear so much about murder and murder-suicide."
She referred to the chronic state of abuse in which women may find themselves. "After, say four to five beatings, the woman is in another state of mind. She now develops real fear and tries to do things to make sure abuse doesn't happen again."
When a woman reaches such a chronic state, she is more than likely suffering from the battered woman syndrome. "They reach a state of total helplessness and can't function effectively. They just go through the motions; sometimes their eyes are just so empty, having gone through so much abuse."
With no impartiality, domestic violence affects many women despite their place in society. However, since her affiliation with the organisation, Hewett says that most of the victims who the shelter receives are predominantly from the middle and low socio-economic income brackets. "We won't find those who can afford certain things coming to the shelter. Those people can afford to take a trip somewhere to cool out. And you have many women who are more likely to suppress and not divulge what is really going on."
Calls are made to the Crisis Shelter hotline and when women have agreed to go to the shelter, the police is relied on to transport the victims. "We will ask if they can go to the nearest police station, and if they can't, we will ask the police to transport them. Sometimes if there is no transportation, they will have to wait until the next day."
Telephone operators at the Crisis Shelter hotline are volunteers, and before being a counsellor they have to undergo a minimum of 21 hours of training. "We try to have a minimum of 35 persons on the roster with at least four or five men. We encourage persons to sign up."
The Crisis Shelter, which has been around since 1988 occupies a space that does not allow for expansion and it is the wish of the Woman Inc to be able to find a new location for the shelter. This will help to comfortably accommodate more women and their children.
A non-profit organisation, Woman Inc is mostly dependent on contributions. "The monetary shortage is woeful and we are going to have to plead some more with corporate Jamaica to do a little better."
Certainly, for Hewett, her dream is to have another shelter opened in the western part of Jamaica to at least serve the needs of other abused women and to have a longer transitioning period for women leaving the shelter back into society.